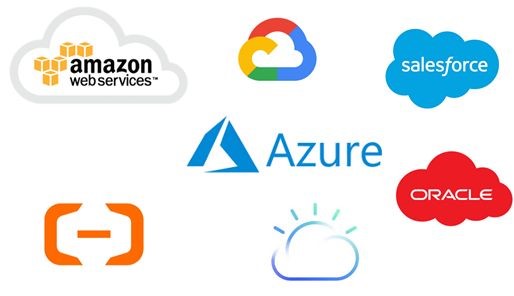 A cloud service provider, or CSP, is a company that offers components of cloud computing — typically, infrastructure as a service (IaaS), software as a service (SaaS), or platform as a service (PaaS).
The cloud services are hosted in a data center that can be accessed by companies or individuals using network connectivity, cloud service providers use their own data centers and compute resources to host cloud computing-based infrastructure and platform services for customer organizations. Cloud services typically are priced using various pay-as-you-go subscription models. Customers are charged only for resources they consume, such as the amount of time a service is used or the storage capacity or virtual machines (VM) used. For SaaS products, cloud service providers may either host and deliver their own managed services to users or they can act as a third-party, hosting the application of an independent software vendor.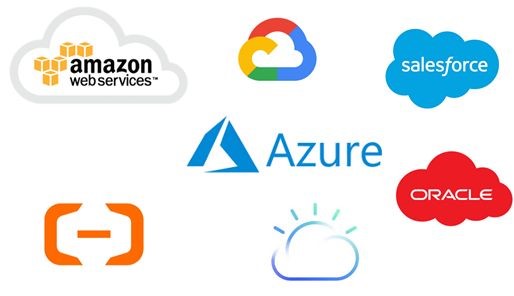 The large benefit of using a cloud service provider csp comes in efficiency and economies of scale. Rather than individuals and companies building their own infrastructure to support internal services and applications, the services can be purchased from the CSP, which provides the services to many customers from a shared infrastructure.
The most well-known cloud service platforms are Amazon Web Services (AWS), Google Cloud Platform (GCP) and Microsoft Azure.
Using a cloud service offers both advantages and disadvantages. Companies contemplating these services should examine how these elements will affect their priorities and risk profile, both now and in the future. Individual CSPs have their own set of advantages and disadvantages to consider.
Benefits
Cost and flexibility. The pay-as-you-go model of cloud services enables organizations to only pay for the resources they consume. Using a cloud service provider csp also eliminates the need for IT-related capital equipment purchases. Organizations should review the details of cloud pricing to accurately break down cloud costs.
Scalability. Customer organizations can easily scale up or down the IT resources they use based on business demands.
Mobility. Resources and services purchased from a cloud service provider can be accessed from any physical location that has a working network connection.
Disaster recovery. Cloud services typically offer quick and reliable disaster recovery.
Challenges
Cloud migration. Moving data to and from the cloud can take time. Companies might not have access to their critical data for weeks, or even months, while large amounts of data are first transferred to the cloud.
Cloud security. When trusting a provider with critical data, organizations risk security breaches, compromised credentials and other substantial security risks. Also, providers may not always be transparent about security issues and practices. Companies with specific security needs may rely on open source cloud security tools, in addition to the provider's tools.
Performance and outages. Outages, downtime and technical issues on the provider's end can render necessary data and resources inaccessible during critical business events.
Types of cloud service providers
Customers will purchase an increasing variety of services from cloud service providers today. As mentioned above, the most common categories of cloud-based services include IaaS, SaaS and PaaS.
IaaS providers. In the IaaS model, the cloud service provider delivers infrastructure components that would otherwise exist in an on-premises data center. These components could consist of servers, storage and networking, as well as the virtualization layer, which the IaaS provider hosts in its own data center. CSPs may also complement their IaaS products with services such as monitoring, automation, security, load balancing and storage resiliency.
SaaS providers. SaaS vendors offer a variety of business technologies, such as productivity suites, customer relationship management (CRM) software, human resources management (HRM) software and data management software, all of which the SaaS vendor hosts and provides over the internet. Many traditional software vendors now sell cloud-based versions of their on-premises software products. Some SaaS vendors will contract a third-party cloud provider, while some vendors — usually, larger companies — will host their own cloud services.
PaaS providers. The third type of cloud service provider, PaaS vendors, offers cloud infrastructure and services that users can access to perform various functions. In comparison to an IaaS provider, PaaS providers will add more of the application stack, such as operating systems (OSes) and middleware, to the underlying infrastructure.
Cloud providers are also categorized by whether they deliver public cloud, private cloud or hybrid cloud services.
Cloud service market share
A fierce 3-way race for dominance in the cloud market continues between the three tech giants, Amazon Web Services (AWS), Microsoft Azure, and Google Cloud Platform (GCP). These 'Big Three' cloud service providers hold a significant share in the cloud computing market. Let's compare the world's biggest cloud players against one another in terms of revenue and market shares:
1) AWS
Amazon, Inc. reported that AWS amassed revenue worth USD 13.5 billion in Q1 2021, blowing past USD 10.33 billion in Q1 2020. The y-o-y growth rate in 1Q21 stood at 32%, while it was 28% in 4Q20. AWS revenue blew past the analyst predictions of USD 13.1 billion.
2) Azure
According to Microsoft, Azure witnessed revenue growth of 50% over the previous quarter, blowing past the analyst predictions of 46%.
The Intelligent Cloud segment continues to bolster the revenue growth of Microsoft as a whole. It garnered the highest operating income of all segments at USD 6.4 billion, accounting for 37.7% of total operating income. Intelligent Cloud revenue reached USD 15.1 billion in this quarter, up by 23% from the corresponding period last year.
3) GCP
Google Cloud revenue generated revenue worth USD 4.047 billion in the first quarter of 2021, increasing 4% year-over-year. The company witnessed operating losses worth USD 974 million, a significant drop from USD 1.73 billion loss last year.